Portland Traffic Trends Worse than
Cincinnati Despite Light Rail
Despite the addition of two new light rail lines, traffic congestion has worsened in Portland to a much greater extent than in Cincinnati. This is further indication that the proposed Cincinnati light rail plan (MetroMoves) is likely to have no impact on traffic congestion.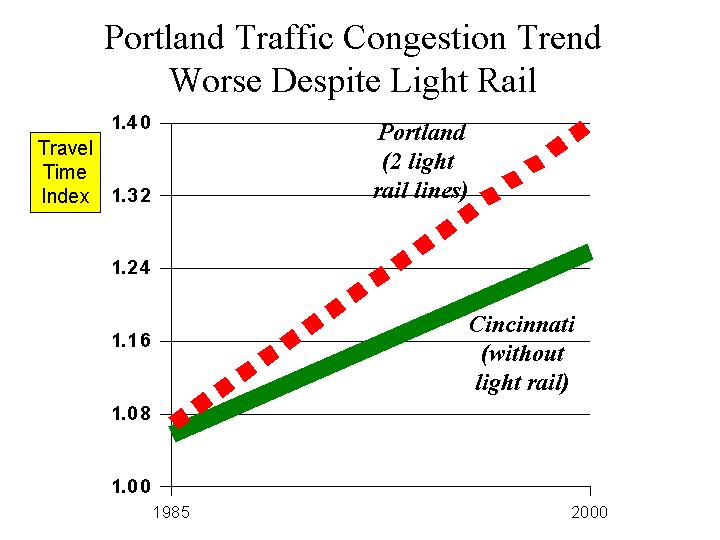 <! FOOTER AT 2002-07-05 Purpose added>

The Public Purpose: One of National Journal's Top 4 Transport Internet Sites


NAVIGATION & PUBLICATION SERIES

The Public Purpose &nbsp &nbsp WENDELL COX CONSULTANCY &nbsp &nbsp Demographia
P. O. Box 841 - Belleville, IL 62269 USA
Telephone: +1.618.632.8507 - Facsimile: +1.810.821.8134

To facilitate the ideal of government as the servant of the people by identifying and implementing
strategies to achieve public purposes at a cost that is no higher than necessary.